Steel & Alloy drives ahead with Street Crane
Steel & Alloy, a leading UK automotive supplier has future-proofed its business with the opening of a new state-of-the-art alloy processing facility, fully equipped with three heavy duty Street cranes.
The £27 million investment constitutes the first phase of the development, which has added 10,000 square metres to the site. Over the next two years, further investment will see the addition of three new production bays, adding a total of over 25,000 square metres. The new factory allows the business to increase its capacity.
Max Coleman, Operations Director of Steel & Alloy explains. "Our business is celebrating its 50th anniversary and this new development is a perfect way for us to mark this milestone. The new plant runs high-strength slitting lines as well as flexible presses, suitable for making lightweight alloy components, which are in high demand in the automotive sector. Vehicle manufacturers are making lighter and stronger cars, improving the safety of the passengers and reducing the impact on the environment. To support the supply chain, we need to produce lighter and stronger parts. These levels of investment clearly demonstrate our faith in the UK automotive industry, where we are recognised as the largest independent steel processor."
The deal with Street Crane is worth nearly £1 million and includes the supply and installation of three heavy duty cranes. Two of the cranes have a 35 metre span and a 35 tonne weight capacity, whilst the third crane is slightly smaller with a capacity of 30 tonnes. They are used to move the large steel coils from storage through the production process and have each been fitted with the latest anti-sway technology, to ensure maximum safety and efficiency. They also incorporate Street Crane's radio controller module, allowing users to operate the cranes remotely and each crane is fitted with Street's heavy duty VX hoists.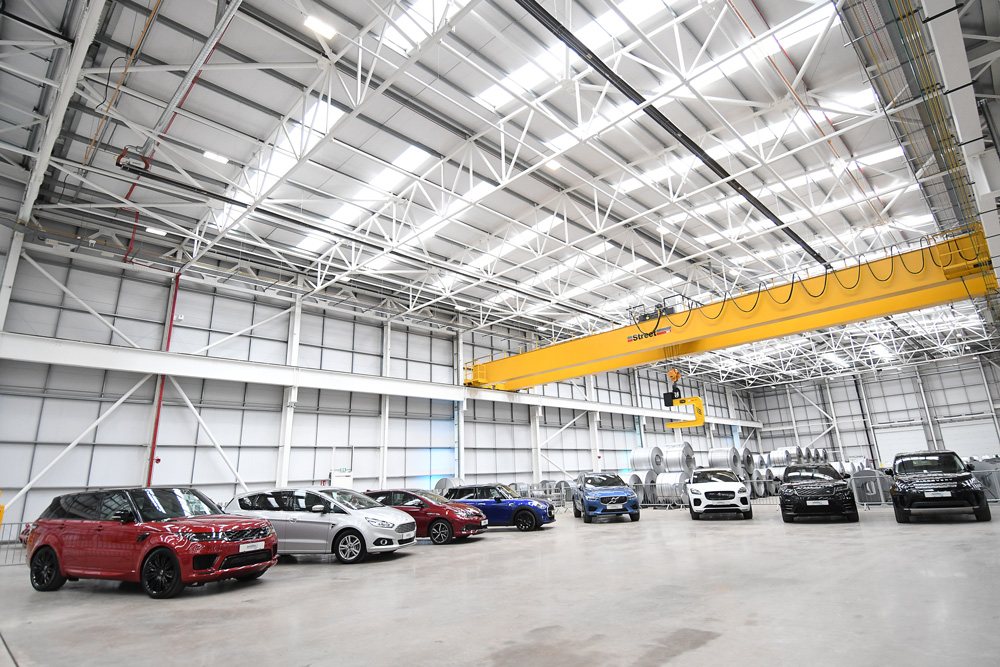 Steel & Alloy first started processing steel in the late 1960s and has grown substantially, now operating six UK manufacturing sites. During 2012, Steel & Alloy was acquired by Gonvarri Steel Services, which was founded in 1958. It owns over 40 steel and aluminium transformation factories, with operations across 19 countries.
Chris Lindley-Smith, Street Crane sales director added, "We are delighted to be working with a successful manufacturer like Steel & Alloy. Their focus on quality and innovation sets them apart in their sector. This major investment in alloy processing will help them grow their business as vehicle manufacturers seek new ways to improve the efficiency of their products in the future. We have a strong track record in the automotive sector and another contract like this demonstrates the value of our experience."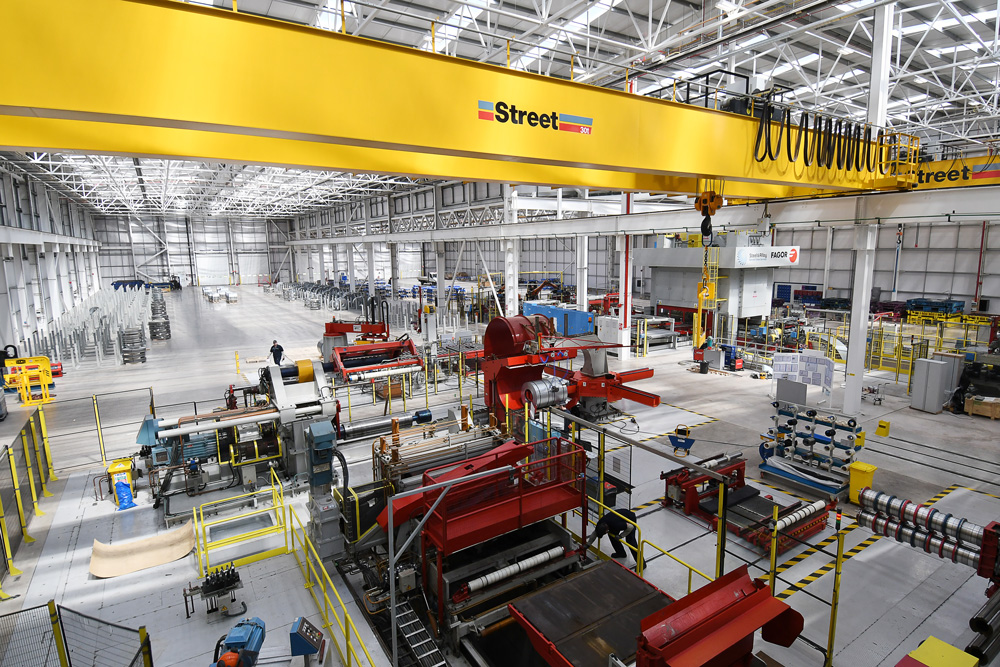 For more info. please contact us
Street Crane Co. Ltd │ Chapel-en-le-Frith│High Peak │ SK23 0PH │ UK
website@streetcrane.co.uk